Ready or Not
A bride's wedding night takes a sinister turn when her eccentric new in-laws force her to take part in a terrifying game.
Views: 372
Genre: Comedy, Horror, Mystery, Thriller
Director: Matt Bettinelli-Olpin, Tyler Gillett
Actors: Adam Brody, Andie MacDowell, Elyse Levesque, Henry Czerny, John Ralston, Kristian Bruun, Mark O'Brien, Melanie Scrofano, Nicky Guadagni, Samara Weaving
Duration: 95
Release: 2019
HD
Rock the Kasbah (2015)
HD
Shorts (2009)
Shorts (2009)
HD
A young boy's discovery of a colorful, wish-granting rock causes chaos in the suburban town of Black Falls when jealous kids and scheming adults alike set out to get their…
HD
Lan Kwai Fong (2011)
HD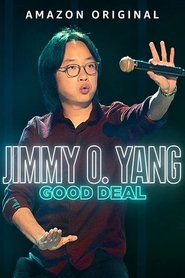 Jimmy O. Yang: Good Deal (2020)
Jimmy O. Yang: Good Deal (2020)
HD
Performed live at the Neptune Theater in Seattle, Washington, Jimmy O. Yang covers hilarious interactions with immigrant parents, his thoughts on Matt Damon, and whether ghosts will haunt one-bedroom apartments.
HD
Abner, the Invisible Dog (2013)
HD
Stuck Like Chuck (2009)
HD
Mektoub, My Love: Intermezzo (2019)
Mektoub, My Love: Intermezzo (2019)
HD
It's the end of summer vacation for Amin. The young photographer spends cozy evenings with Charlotte, the ex-girlfriend of his Casanova cousin. She talks to him about literature, he photographs…
HD
Oliver, Stoned (2014)
Oliver, Stoned (2014)
HD
The world's biggest stoner, Oliver, loses a high profile car, forcing him to steal an ice cream truck and enlist his wacky friends to help track down the thief before…
Mom and Dad
HD
Bagboy (2015)
Bagboy (2015)
HD
Dr. Steve Brule directs himself in the title role of a rejected sitcom pilot about a Myers Super Foods bagboy who must decide whether or not to report a shoplifter.
HD
The A-Team (2010)
HD
Dr. Dolittle 2 (2001)